Terra Linda High School


Class Of 1968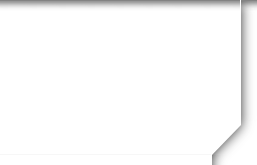 Message Forum
08/23/17 07:56 PM
#79

Thanks, Rick,

You are such a sweety!

Hope to see you and Camille again.
08/24/17 12:10 AM
#80

Thanks Rick! Spending some quality time in Washington with the girls!

Melinda
08/24/17 01:04 AM
#81

Rick, you are the best! To remember our birthdays every year is so special to us old women. I am so looking forward to seeing you at the reunion in April 2018.
10/06/17 07:42 PM
#82

Hi Everybody,

I am working with the 50th reunion commitee to find all our missing classmates to invite them to join this site and attend our 50th party, 28 April 2018. You can look on the Missing Classmates section of this website for the list of their names. Any hints you can give me to find any of them are greatly appreciated. Please message me on the private Message Center with anything that would help me find them. Thank you so much!!! I look so forward to seeing all of you at our 50th. Blair Wardlaw Hunt
10/10/17 02:44 PM
#83

Our classmate and my dear friend, Melindal Hollomon Nichols, lost her home to fire in Redwood Valley, CA iduring the early morning hours on Monday, October 9 when sections of Sonoma, Mendocino and Napa Counties were going up in flames. She and her family and animals are thankfully safe. Luckily, Mark and Melinda's gas station/mini mart in Redwood Valley was not damaged. This is a very tough time for Melinda and all those who have lost their homes and livlihoods to these terrifying fires. Our prayers go out to them.
10/11/17 12:26 PM
#84

My thoughts and prayers are with all that experiencing the terror of the wild fires that have hit the beautiful areas of Napa and Sonoma Counties! What is happeining and is continuing to happen, is so very awful and devastating! My heartbreaks for those affected and terrified by these fires! Stay safe all that live or work in those areas and know that we are thinking and hoping for the best for all affected!

Debbie
10/11/17 01:50 PM
#85

Melinda and Mark,

With heart felt sadness my thoughts and prayers go out to you both. The best thing is that you, your family and animals made it out safely. Life is extremely precious. Wishing you the very best in rebuilding your lives and new memories.

Louise
10/11/17 03:32 PM
#86

Elizabeth Anderson (Vonder Hulls)

O

Melinda and Mark,

This is the time to remember that nothing can be taken from you. You can rebuild and those wonderful memories that you have of your home are always with you, tucked safely away in you hearts. Wishing the very best.
10/11/17 11:02 PM
#87

Thank you all for the loving thoughts , my family is close and safe. Thank you all!!!
10/12/17 10:25 PM
#88

THE B SHARP BLUES BAND IS PLAYING A FUND RAISER FOR THE FIRE VICTIMS IN SONOMA AND NAPA AT THE RANCHO NICASIO, OCTOBER, FRIDAY 13TH. WE ARE DONATING THE $10 COVER CHARGE AND ALL THE PROCEEDS FROM OUR TIP JAR.

PLEASE CALL FOR RESERVATIONS: RANCHO NICASIO (415) 662-2219
12/11/17 04:02 PM
#89

Check out our Terra Linda High School '68 50th reunion Facebook Group if you have a Facebook account.
02/09/18 10:43 PM
#90

Just a heads up for those of you who are in the area (Marin/Sonoma) The B Sharp Blues Band is playing at the Hop Monk Novato (by Costco) tomorrow night. Lots of Alumni are coming to pary together and reconnect. Don't miss this...with our 50th coming up this would be a cool opportinity to hook up for the reunion...drive up together, hang out...the day before the day of!! C'mon you guys...this is gonna be fun...and the music ain't too bad either. Two guys in the band are TL Alumni...and FREE B SHARP BLUES BAND buttons for all!!!
03/08/18 06:11 PM
#91

That's in my backyard! And I love a good Blues band. I will try to make it there!
03/08/18 09:25 PM
#92

I should posted the date!! It was Feb 10th. We had a great time!! Sorry we missed you.

You can see our calendar dates at www.thebsharpbluesband.com

Looking forward to seeing you soon!!
03/09/18 03:49 PM
#93

Ahhh...good to know! I will look at your calendar and look forward to seeing you too!
04/15/18 08:04 PM
#94

TLHS Class of 1968;

My apologies,as I will not be in attendance at the 50th reunion. I have many fond memories of my years at TLHS. In hindsite,I wish I had maintained contact with my classmates. But such as it is,life tends to keep us too busy. Now should be a good time to reopen the door. Yes,I still have Robert Bedford and Sam Wilcox on my shoulder. They were the finest teachers/advisors I ever had. Let me know when the toast is at the reunion and I will salute all of you close to the same time. Drop me an e-mail or call. Steve Reese
04/17/18 05:59 PM
#95

George Schoenfeld left a message for our class that I'm not sure everybody saw:

"Best wishes for a fantastic reunion. Sorry I will be unablke to attend. Hello to all, enjoy!

magsch@whidbey.com
04/25/18 08:53 PM
#96

Things happen - I will not be at the reunion Saturday night!! Hope everyone who can attend has a wonderful time. Cheryl Brown
04/26/18 12:29 PM
#97

Reunion update: There definitely will be a pre-reunion gathering Friday evening at the hotel, April 27, 2018. Stay tuned for details on www.tlhs1968.com.

Do we have a time or a particular room in which we will be gathering?

So looking forward to seeing everyone!!
04/26/18 12:58 PM
#98

The pre-reunion gathering for Friday evening is at 7:00 pm in the Doubletree Hilton lobby area. Look for group signage to the event.
04/26/18 01:33 PM
#99

THANKS BLAIR!!!!
04/27/18 01:16 AM
#100

Hi Everyone,

Looking forward to seeing those who will be at the DoubleTree on Friday night. They have reserved the Baccus bar area for us.

If you enter the hotel through the main doors by reception go to the right toward the restaurant and you will see the bar area.

The hotel said they will have the event and location on the reader board in the lobby.

Looking forward to seeing you, if you have questions or need help call me: 415-871-8772.

Kris Kerns Wiley
04/27/18 03:07 AM
#101

Thanks Blair & Kris! See you soon.
04/27/18 07:34 PM
#102

Thanks for the infor about Friday evening. I will be there as well. Let's party!!!!!!
04/28/18 10:37 AM
#103

Hi Dave , Sorry to miss the party, I would have brought my tamborine from the 1960's! Yep, still have it! I hope you all have a great time! Hi! to everyone. I'm off to the airport, Paris awaits! Eileen (Masterson) Ternullo :)