Terra Linda High School


Class Of 1968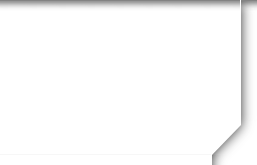 Not a member?
JOIN HERE
Find and click on your name.

Happy…best describes the 152 attendees enjoying themselves at the Terra Linda Class of 1968 50th Reunion on Saturday evening April 28, 2018 at the DoubleTree Hotel in Rohnert Park.
Festivities began at 5pm with check-in and socializing until 7pm when everyone took their seats for their dinner of steak or salmon. Class of 68 attendees received personalized blue and gold name buttons; those from other TL classes wore TL Alumni buttons, and guests who did not attend TL wore guest name buttons. At the entrance to the main ballroom was the Golden Anniversary Edition Guess Who's Coming to Dinner display featuring each classmate attendee's Senior Portrait (their 1968 yearbook portrait, not a 50 years later "senior" photo!).
The main ballroom was decorated in blue and gold balloons with a bouquet of fresh roses on each of the 16 tables. Reunion Committee members circulated around the ballroom providing each attendee with a TL Class of 1968 brass keychain keepsake as a 50th Reunion memento.
Along the side walls were display tables with memorabilia from the Tenth Reunion - June 10, 1978, Peacock Gap Country Club; Twentieth Reunion - August 13, 1988, Marin Center Exhibition Hall; Thirtieth Reunion - September 12, 1998, Embassy Suites Terra Linda; and Fortieth Reunion - April 18, 2009, Embassy Suites.
Each deceased classmate was remembered with a personalized, red rose emblazoned name tag. The sixty-three In Loving Memory buttons were arranged around an empty place setting, floral arrangement, and US flags; very touching!
After dinner classmates and their guests enjoyed the delicious Desert Bar featuring four flavors of cheesecake. Many visited with old friends while others took the opportunity to get acquainted with classmates they never really knew. A 50th Reunion first was the continuously running slide show of past and present photographs provided by members of the Class of 1968.
Throughout the evening the DJ provided an accompanying musical backdrop. At the Request A Song table, music aficionados requested favorites from a list of 568 songs from our high school years!
By 10:30 the ballroom had emptied after an extraordinarily joyful 50th Reunion!
Your Reunion Committee wants to thank EVERYONE for the many compliments and thank yous we received!

Over the next few weeks we will be adding photos and other memorabilia to the website

.
If you need to contact the Committee select Contact Us at the top of this Home Page and type your subject and message in the space provided, then click on send.